Brick Court's efforts towards the advancement of women at the Bar recognised in The Times
25/02/20
The Times recently shone a spotlight on a collective initiative between Brick Court Chambers and three other leading commercial sets (Essex Court, Fountain Court and One Essex Court) to attract female students to the Commercial Bar. The four sets have joined together for the first time in furtherance of an initiative to promote the Commercial Bar as a great choice for women and to tackle misconceptions about working life as a commercial barrister.
The initiative has already seen two successful events in Oxford and Cambridge with remarkable turnouts at each. Laura Newton spoke on the panel in Oxford, chaired by Mrs Justice Cockerill DBE; and Brick Court Head of Chambers, Helen Davies QC, chaired the panel of speakers in Cambridge.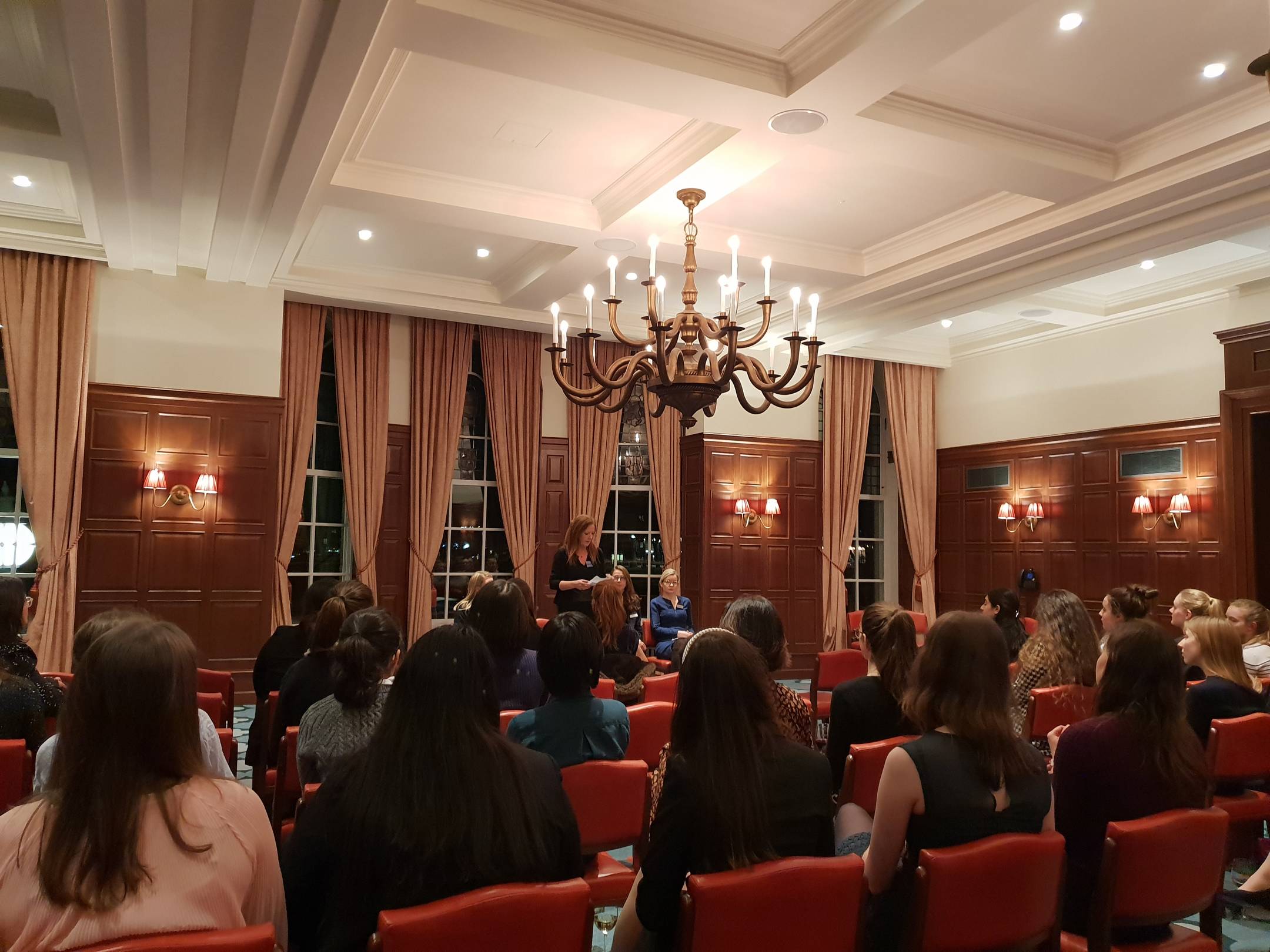 The series continues with the next event at Middle Temple Hall on 7 October 2020 at 18:30, at which all are welcome including students from London and non-London universities. Details of further events in this series will be publicised on our website once confirmed.
The Times recently reported on this initiative here.
Brick Court has a strong track record in supporting the advancement of women at the Bar, being the only magic circle set to have a female head of chambers and counting 12 female silks and 22 female tenants amongst its ranks.
Last month Brick Court hosted a reception in London to celebrate the centenary of women being able to enter the legal profession for the first time. Hilary Heilbron QC's biography of her mother, Rose QC, had just been reissued in paperback; and the event served also to celebrate this milestone. Hilary spoke about her mother, Rose Heilbron, who was a truly inspirational icon of gender equality at the Bar. The text of Hilary's lecture is here and The Times also reported the event: here.
Brick Court welcomes applications for pupillage from all applicants regardless of background. In accordance with our commitment to treat everyone equally and fairly, we assess candidates for pupillage and tenancy on merit alone. However, we recognise that women, members of ethnic monitories, LGBT+ and those with disabilities are disproportionately under-represented in our areas of practice, including within chambers. We particularly encourage applications from these groups. Details of the applications process can be found on our Pupillage and Tenancy pages.